HARVEST FOURSQUARE
JOIN US TO ENCOUNTER GOD AND BUILD COMMUNITY:
Encounter God through Prayer: 10:00am
Build Community over Donuts, Fruit, and Coffee: 10:15am
Encounter God and Build Community Through Gathering: 10:30am
Welcome to Harvest Foursquare Church in Blackfoot, Idaho. For your convenience, you can watch our worship gatherings and interact with us on our Facebook page and our YouTube Channel. Also, feel free to ask for prayer by pressing the Prayer Need button.
Connect with Harvest
Classes and programs for families and individuals of all ages.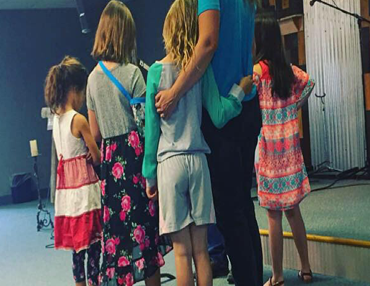 Teens' and Children's Classes
Youth are invited to come explore what faith in God looks like, asking questions and discovering what the Bible does and doesn't say about life. This class for teens begins at 9:00am downstairs.
Kids are invited to age-appropriate classes following worship.
We currently don't have a web page for our youth or kids' ministry, but hope to have one in the future. Please keep checking back to see what's happening.